I'm Graeme McCutcheon. Older than I'd like to admit. You'll find me in Glasgow, Scotland, originally from a small town called Newton Stewart. A wannabe nerd and a wannabe international playboy. The former is working out better than the latter.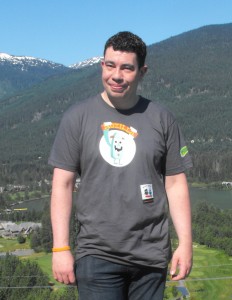 I'm proud to call myself a Mozillian: since 2007 I have been contributing to the Mozilla Project, primarily on Firefox and the underlying Gecko rendering engine. In fact, that's pretty much the raison d'être for this site. I've made a commitment to ramping up my involvement in Mozilla, and make a meaningful impact. War stories and status updates should appear in the blog.
I've been known to fire out some 140 character witticisms at @graememcc.
Email graeme at graememcc.co.uk.